20. Nathan For You – Comedy Central (2013-present)
A reality show starring a standup comedian who is so awkward with people you can't help but laugh at the interactions. Nathan Fielder, a graduate from "one of Canada's top business schools with really good grades", attempts to help small businesses become more profitable. By making fun of all the helping-small-business TV shows, Nathan suggests horrible ideas that will obviously fail. After a year break from three hilarious seasons, Nathan For You has finally returned.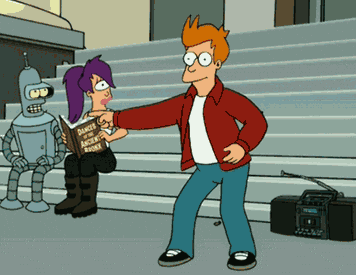 19. Futurama – FOX/Comedy Central (1999-2013)
As if creating The Simpsons, the longest running animated series in television history, wasn't enough, Matt Groening created this gem in 1999. After Fox cancelled the show 4 seasons into its glorious creation, Comedy Central picked it up and gave us all a gift by creating new seasons. Now with 7 seasons and 140 episodes, the show has earned six Emmys and two WGA Awards. It has recently been picked up by Syfy because even its reruns are profitable.
18. Scrubs – NBC/ABC (2001-2010)
This show is a combination of Grey's Anatomy and ER if John Carter had an inner monologue the audience could see every episode and Meredith Grey was a klutzy ditz (even if that last part is already somewhat true). Scrubs came out at a time of popular hospital television and humanized the previous standard of extreme dramas with completely outrageous humor. After 9 seasons, Scrubs has become as synonymous with hospitals as any other show and received 17 Emmy nominations.
17. Family Guy – Fox (1998-present)
It may have appeared to ride the coat tail of the adult-cartoon success The Simpsons created, yet Family Guy has stood the test of time on its own merit. Relatively unknown prior to the show, creator Seth MacFarlane created quite a name for himself with 24 Emmy nominees and 7 awards. Although considered main-stream in pop culture today, Family Guy has pushed the boundaries with extreme vulgar and insulting humor. It may not be the best cartoon comedy of all time but after 16 seasons with no end in sight, it is one of the most consistently funny.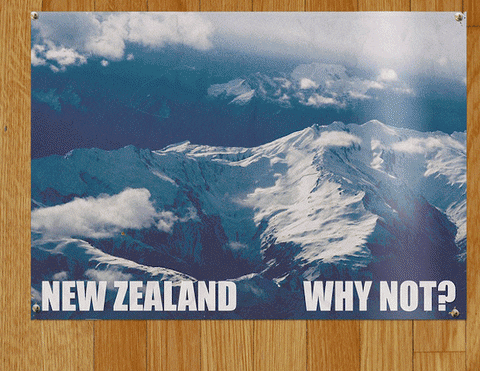 16. Flight of the Conchords– HBO (2007-2009)
New Zealand is definitely known for their weird sense of humor and that became culturally apparat to the mainstream audience from this show. Airing in 2007 on HBO, Flight of the Conchords revolved around a band of two awkward New Zealanders trying to make it big in NYC. The best part was, the entire concept was partly true. I am forever gracious for this show giving me Rhys Darby as Murray Hewitt, band manager and New Zealand consulate, with the best tourist posters ever created, making anyone want to visit New Zealand if nothing else but to laugh.
15. Bob's Burger – Fox (2011-present)
If you were like me in the early 2000s, you probably enjoyed the hilarious late night show, Home Movies. If you are also like me and miss that realistically dry and awkward sense of humor, co-creator, Loren Bouchard created a similar cartoon in 2011. Using the same hilarious voice actor as Coach in Home Movies, Bob's Burger is centered around H. Jon Benjamin voicing the character of Bob. Although I left out Archer, Benjamin has become arguable the funniest voice in adult cartoons. Bob's Burger uses a dry humor and builds hilariously realistic characters that can make fun of almost any average American's life.
14. Summer Heights High – HBO (2007)
Like the New Zealand absurdity HBO brought viewers with Flight of the Conchords, the same network brought us with the Australian, Summer Heights High. A mockumentary style show about three different characters all played by the same actor. Mr. G, Director of Performing Arts; Ja'mie, a stuck-up private school exchange student; and Jonah, a gangster Tongan student. Chris Lilley hilariously pulls off all three roles, making Summer Heights High one of the most unappreciated comedies on HBO.
13. Portlandia – IFC (2011-present)
No other comedy show has ever been able to get me more jacked for another episode like Portlandia's intro with Feel It All Around by Washed Out. Fred Armisen and Carrie Brownstein are the perfect comedy due. Regardless of being set in Portland, it completely makes fun of the city for its weird hipster culture. Joking about the "keep Portland weird" theme completely reignites with me, being from Austin. If you live in a city with hipsters and guys on bikes that control the road, you won't stop laughing at the Portlandia skits.
12. Kroll Show – Comedy Central (2013-2015)
With yet another skit show, Nick Kroll showed off his comedy talents by creating numerous regular characters. From a Canadian pop star turned actor playing the only kid that can walk in an all-wheelchair high school, a guido living in a gigolo house for a reality show, to a ditzy California blonde in a reality show about a publicity company. Nick Kroll perfectly makes fun of pop culture like Degrassi, Justin Bieber, Jersey Shore, and pretty much any TLC reality show.
11. Parks and Recreation – NBC (2009-2015)
Although some may think of this show as an inferior version of The Office like Friends to Seinfeld, Parks and Rec truly stands out as more than just a knock off. Parks and Rec offers some of the best characters of any modern comedy. From classics such as Leslie Knope, Ron Swanson, Tom Haverford and Andy Dwyer, the show continues to offer huge laughs with even minor characters like Ralphio, Mona-Lisa, and The Douche. The fat, lazy and hopeless town of Pawnee, Indiana is the perfect setting for a show about a city Parks and Recreation Department.
10. The Whitest Kids U' Know – FUSE/IFC (2007-2011)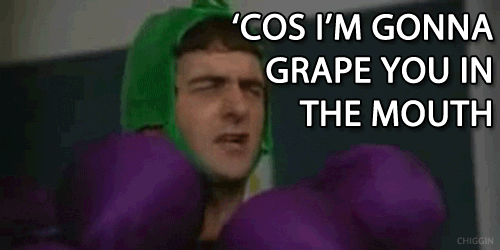 Like so many other IFC shows, this one flew way under the radar. The Whitest Kids U' Know managed to run for 5 seasons before it gained a true cult following. Most people haven't seen this hilarious skit show but most people have missed out on some classics like Opposite Day, Civil War on Drugs, the Grapist and the hilariously gruesome Classroom skit. Just google literally any of those WKUK skits and you will know what I'm talking about. There have been rumors of a movie in the works. We could only be so lucky.
9. Workaholics – Comedy Central (2011-2017)
This show is probably the most generational on the list. A show about three young adults living in want-to-be party house and working as telemarketers who can't seem to grow up, nor want to. Workaholics perfectly connected with anyone of similar ageduring its run time and pretty much solidified all the fears the older generation had about the older millennials. Graduating college and having to work in an office setting while attempting to continue a 22-year-old childish lifestyle was perfectly and hilariously portrayed.
8. Reno 911! – Comedy Central (2003-2009)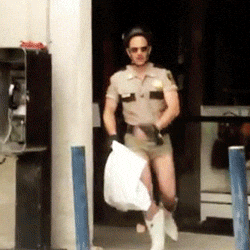 One thing that makes a comedy excellent is its setting and theme, Reno 911! is possibly the perfect example of that. Set in The Biggest Little City in the World, the Reno police department deal with characters as absurd as you would expect in Reno, Nevada. The lineup of characters is spectacular with Lt. Dangle in his bicycle cop short-shorts, trailer-trash Deputy Junior, all the way to Nick Swardson playing Terry on his infamous roller skates. Reno 911! even introduced It's Always Sunny characters Charlie Day to his current wife, the waitress, Mary Elizabeth Ellis as well as Danny DeVito, an executive producer of the show. If Scrubs is the comedy version of ER, Reno 911! is the comedy equivalent to Cops.
7. Trailer Park Boys – Showcase/Netflix (2001-present)
Canada, the country that brought us the likes of Dawson's Creek, Degrassi and apologetically, Justin Bieber. Thankfully, they made up for themselves by creating one of the funniest shows of the 2000s, Trailer Park Boys. Deep in the heart of Nova Scotia, three guys showed us all a side of Canada we didn't know existed, trailer trash. From 2001 to 2008, the Trailer Park Boys had both Canadians and Americans laughing hysterically as we watched every episode over and over. Through the cult following it created with non-stop one-liners, Netflix decided to continue the series. With such a crazy mass following, the Trailer Park Boys have help standup shows world-wide as well as spinoff movies. Regardless of how you feel about the new Netflix continuation, enough of us still love to see the boys on the screen that it is planned to continue.
6. The Office – NBC (2005-2013)
The Office may be the most influential TV comedy of the 2000s. Depicting the mundane life of working in an office, this show is set in Scranton, PA at a paper company with the quirkiest boss imaginable. Based around possibly the best casted shows imaginable, Steve Carell as Micheal Scott is one of the most iconic character in TV history. Adapted from Ricky Gervais' UK version by Greg Daniels, writer for King of the Hill and The Simpsons, characters like Dwight, Andy, Jim, and Toby make this American version actually better. Although some would argue the original UK version is better, and I tend to agree UK originals are almost always better, The Office with Steve Carell is unmatched.
5. Arrested Development – Fox/Netflix (2003-present)
Unlike other shows, the majority of the humor in Arrested Development doesn't actually come from the main character but rather the numerous side character's actions and behaviors viewed by Michael Bluth, Jason Bateman's character. With a stellar cast of Will Arnett, Michael Cera, David Cross and even Ron Howard narrating, this show puts the dry yet relatable Jason Bateman in hilarious situations. Seen as a reignition to the popular, single-camera sitcom genre, Arrested Development has influenced other great modern comedies such as 30 Rock and Community. Although it took a while for the show to gain traction, regardless of the numerous awards, Arrested Development became a cult classic and has reemerged as a Netflix original with the fourth season. Netflix is currently filming season five and it couldn't come out soon enough.
4. Eastbound & Down – HBO (2009-2013)
If you enjoy the humor of comedy due Will Ferrell and Adam McKay in films such as Anchorman, Talladega Nights, Step Brothers and The Other Guys, then this show is right up your ally. If you enjoy Danny McBride in things like Hot Rod, The Heartbreak Kid, Drillbit Taylor and Pineapple Express (also watch The Foot Fist Way if you haven't already, super underrated), then Eastbound & Down is probably your favorite show. Centered around an overly-cocky, washed-up professional baseball pitcher, Kenny Powers is forced to return home to North Carolina and become a middle school gym coach. Even at his lowest point in life, Kenny Powers refuses to accept reality and continues to be the cocky asshole like he never left the majors. Eastbound & Down is Danny McBride's best role yet and probably the funniest show in HBO history. If you disagree with me then you're fucking out, Kenny Powers is fucking in!
3. Chappelle's Show – Comedy Central (2003-2006)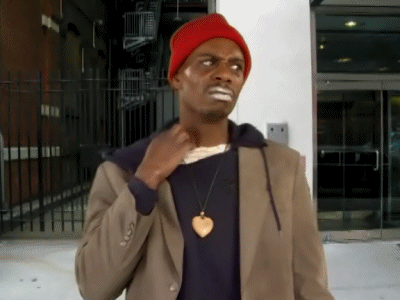 If you were growing up as a white kid in the early to mid 2000s like me, then you probably didn't attend many black standup clubs. Which means, other than his roles in Robin Hood: Men in Tights or Half Baked, you probably didn't have much expositor to Dave Chappelle's comedy. Thankfully, Comedy Central created Dave's own show, Chappell's Show. Centered around a mixture of his standups, sketches, and hip-hop/R&B performances, this show was a spectacle of it's time. With its over-the-top humor, no one was safe from Dave Chappelle's offensiveness, which made it that much funnier. I mean, the man made a sketch about a blind black man who grew up racist and become a predominant leader of the KKK, in the first episode! Although there have been so many sketch shows before, and especially after this, nothing compares to the humor Chappelle's Show offered. It allowed everyone, no matter race or gender, to make fun of each other and themselves. This show would not be able to exist in today's culture, as we have seen from the unfortunate backlash Dave has received from his recent Netflix stand-ups, which are hilarious by the way.
2. South Park – Comedy Central (1997-present)
When the The Simpsons aired in 1989, it created a genre of adult cartoon comedy shows which was surprisingly lucrative. Due to this popularity, the '90s saw a surge in similar shows like King of the Hill, Daria, Family Guy, Futurama and pretty much anything on Adult Swim, attempting to create the same popularity. Although nearly all were successfully, none were able to compete with The Simpsons like South Park. Creators Trey Parker and Matt Stone decided to take the genre one step further by featuring foul-mouthed Colorado school children in the crudest way possible. Initially pushed-off as nothing more than overly-offensive by some, Parker and Stone were actually creating some of the cleverest humor on television at the time. Due to their simple animation style, Parker and Stone were able to create an episode in the matter of days which allowed them to make fun of current events as they happened. These important and serious events were torn apart in an unimaginably hysterical fashion through the mouths of children cussing. South Park was arguably the most consistently funny show on TV by always being able to keep up with current events. Prior to the last few seasons, South Park had been my favorite all-time show for a majority of my life. Unfortunately, it seems the witty humor is fading. Regardless, I will continue to watch every new episode like an addict until it stops airing, at which point I will watch reruns for the rest of my life.
1. It's Always Sunny in Philadelphia – FX (2005-present)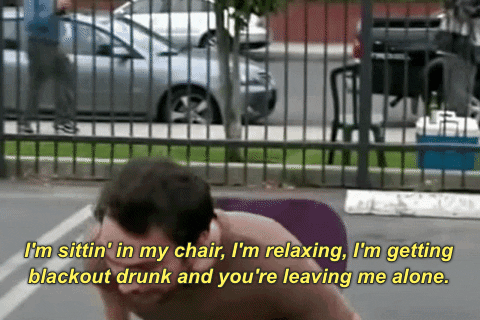 Regardless of award nominations, It's Always Sunny in Philadelphia is without a doubt the funniest modern show on television and possibly ever. Creators Charlie Day, Glenn Howerton and Rob McElhenney were roommates trying to become successful actors in California. Due to Rob's lack of success, he had the idea of creating their own show which he managed to convince FX to make a risky move on. After picking up Kaitlin Olson and Danny DeVito, It's Always Sunny was officially created and on the air. Centered around a brother, sister and two friends who run a bar in South Philadelphia, this show manages to make the audience fall in love with the worst people ever who almost always do the wrong thing. Coincided, gullible, lazy, immoral and frequently just plain stupid; Dennis, Dee, Charlie, Mac and Frank are televisions worst, yet most likable characters. Consistently funny, It's Always Sunny has yet to produce a single bad episode in all 134 episodes, a feat I have yet to find in any other show ever. For anyChairgatin' Podcast fans, you probably know my deep passion for the show with all the It's Always Sunny themed outro songs as well as logo inspiration. The best part about the show is the personal connection they all share. As previously stated, Dennis, Charlie and Mac are all good friends and old roommates in real life but Mac is also actually married to Dee as well as Charlie married to the Waitress. Even Dennis' real wife played a role in one of the episodes. It's Always Sunny is currently tied with a show that no longer airs for the longest-running live-action comedy series in TV history with 14 seasons. They have just signed for another two seasons which will give them the official title. Unfortunately however, there have been rumors of Glenn's character, Dennis, and DeVito as Frank not returning. This would be an obvious crushing blow to die-hard fans like myself but regardless, I will bask in these last two seasons of the greatest comedy show of all-time by getting blackout drunk, Boss Hogg Boggs style baby! (RIP in pieces)
Facebook Comments