NASCAR has become synonymous for making changes, regardless of fan opinion. NASCAR seems to particularly love changing things about the All-Star Race to try and draw attention that fans just don't seem to have. The changes they have made for this 2018 All-Star Race however are a bit different than ever before. We'll help break it down for even the most basic fan to understand in this NASCAR All-Star Race preview 2018. If you want to hear an expert opinion on the matter, checkout the latest episode of the Chairgatin' Podcast with special guest, Dan AKA Sloppy Yellow, host of the UnDamn Restricted Podcast.
Cars
Probably the biggest change made this year to the All-Star Race is going to be the cars. Due to the popularity of the 2014 Xfinity race in Indy, NASCAR has decided to use something similar for this Monster Cup race. The spoiler will be raised from 2.375 inches to 6 with 12 inch ears on each end. This is something that I have encouraged previously, as it will potential help eliminate dirty air and side force with clean, down force. The manufacturer-specific air ducks will also help minimize the advantage of lead cars in undisturbed air along with the 2014 style splitters.
While all these changes seem surprisingly decent, there is a change to the cars that is much more controversial. For the first time in Charlotte motor history, this 1.5 mile track will be using restrictor plates on the cars. Plate racing is already a hotly contested subject in the NASCAR world between fans and drivers alike. Most drivers unanimously dislike plate racing while about half of the fans enjoy it due to the higher chance of a crash. Using plates on a 1.5 mile track like Charlotte seems like an odd choice but is surely meant to cause a more entertaining race, even if it increases the danger to the drivers. Not to mention, the fact that the drivers are only getting two practice-runs with this new aero package. Regardless of the differing opinions on the plates however, these 2018 all-star cars will surely be interesting to watch run.
Format
NASCAR has decided to continue to push the stage racing format, which is loved by some and hated by others. The Open, which begins Saturday at 6 PM central, consists of three stages: 20 laps, 20 laps and 10 laps. The winner of each stage in the Open will automatically advance to the All-Star Race and not have to race in another Open stage. If needed, overtime will be offered at the end of the first two stages. The Open will end with two consecutive laps under the green flag with as many attempts as needed for a green-white-checkered finish.
After the Open has concluded and the winners of each stage have been decided, the All-Star Race will commence at 8 PM. This race will consist of four stages: 30 laps, 20 laps, 20 laps and 10 laps, and only green flag laps will count. There will be no mandatory pit stops and normal overtime rules will be in effect for the first three stages. The final stage will only conclude the race with two consecutive laps under green, just like the Open. This stage racing format will definitely make for an entertaining race as drivers will be forced to drive much harder throughout the entire race.
Drivers
The All-Star Race is made up of the 17 winners from 2017-2018, as well as past All-Star Race winners or Cup champions still racing full time. Those drivers are:
Kurt Busch (first 2017 race won: Daytona), Brad Keselowski (Atlanta), Martin Truex Jr. (Las Vegas), Ryan Newman (Phoenix), Kyle Larson (California), Jimmie Johnson (Texas), Ricky Stenhouse Jr. (Talladega), Austin Dillon (Charlotte), Ryan Blaney (Pocono), Kevin Harvick (Sonoma), Denny Hamlin (New Hampshire), Kasey Kahne (Indianapolis), Kyle Busch (Pocono), Matt Kenseth (Phoenix), Clint Bowyer (Martinsville, 2018), Joey Logano (Talladega, 2018) and Jamie McMurray (2014 All-Star Winner).
To fill the 21 car field, the winners of each of the three stages in the Open will compete in the All-Star Race as well as the driver who receives the most fan votes. If the driver with the highest number of fan votes wins a stage in the Open, the qualification will automatically proceed to the driver with the next most votes who did not win a stage.
Predictions
Since NASCAR decided to turn this 1.5 mile track into a plate race, practically any prediction has just as much validity as the worst prediction, as seen by any guess made on other plate tracks. I think a few drivers who will likely win a stage in the Open however are Chase Elliott, Aric Almirola, Paul Menard, Daniel Suarez, Erik Jones or Bubba Wallace. They are all great drivers looking for a win that won't have Kyle Busch or Kevin Harvick to worry about for once.
The driver that will almost surely win the fan vote is Chase Elliott but I would be surprised if he doesn't win a stage, seeing as he is the most talented driver of the Open group. The next most popular driver is probably the rookie, Bubba Wallace, who has quickly skyrocketed to the peak of everyone's attention. If all the drivers I suggested actually advance with a stage win however, the fan vote is a little less clear but I would guess Trevor Bayne, William Byron or even Ty Dillon could get the fan bid.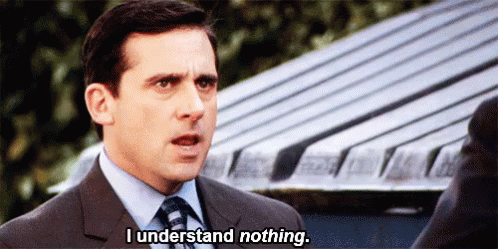 As for the actually All-Star Race prediction, there are a few easy picks right off the bat. If you want to be safe, you could pick Kyle Busch or Kevin Harvick to win, seeing as they can't seem find a way to lose this year. Joey Logano finally got his long over-due first win of the season at Talladega this year which means he's in a plate-track kind of mood. If you are going to go strictly off who is the best plate driver then you should pick Brad Keselowski because he has the most plate track wins of any current driver. Unfortunately, this track is a full mile shorter than any other plate track, so experience may not mean everything.
Ultimately, no matter how hard you try to select the winner of this race, you will have about as much chance of being right as being wrong. With the new aero package that is relatively unknown to even the drivers, on a shorter plate track than any driver has had to experience, nothing is certain. One thing I know however is a plate race means anyone can win and for a $1 million purse, this may be the most entertaining All-Star race we have ever seen. Or it will be a complete disaster, which plenty of NASCAR fans have come to accept. Regardless, they have got my attention.
Facebook Comments