When you think of a sports dynasty, a few common names probably come to mind. The Patriots will surely be brought up in conversation as well as the Crimson Tide. One team that will almost certainly not be mentioned however is the Houston Cougars baseball team. I know you probably think I'm crazy but the fact that you are currently reading this means I have at least peaked your interest enough for me to explain. So, let me explain.
If we want to use Bill Belichick and Tom Brady's New England Patriots as an example of a dynasty program, then let's do that. I think that is one of the fairest modern examples. In the past five years, the Patriots have won 2 Super Bowls, which is impressive to say the least. More impressive however, since Belichick took over in 2000, the Patriots have won 15 conference championships in 17 seasons. They are an unstoppable force in their conference, which is the argument I'm making for the Houston Cougars.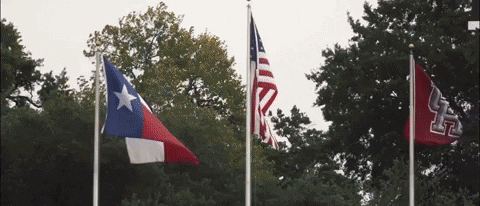 If you haven't kept up with the University of Houston baseball, I understand. Not only is it difficult enough to keep up with college baseball in general but paying attention to another school that isn't yours is an insane request. So, assuming you haven't kept up let me be the first to inform you, Houston has been dominating their conference. Here is how the Cougars have done in every season since the American Athletic Conference has been in existence:
2014: tournament champions, Baton Rouge regional champions

2015: regular season champions, tournament runner up, hosted a regional

2016: tournament runner up, home run derby runner up – freshman Joe Davis

2017: regular season champions, tournament champions, hosted a regional

2018: regular season champions, currently playing conference tournament
From the wreckage of the Big East and the Conference-USA, the AAC began competing in baseball in 2014. That year, Houston upset the regular season champs, Louisville, in the tournament championship. They also went on to upset LSU in their own regional until they were swept by the Longhorns at the Austin super regional. Unfortunately, I was at both of those games. Regardless, 2014 was a great way to begin Houston's dominance in the AAC.
⚾️ | @toddwhitting = @American_BSB Coach of the Year #M64

Congrats, Coach. Well deserved.

– Led Coogs to 5th conference title in 5 years
– Became third coach in program history to win conference honor
– First coach since 2000 to earn accolade pic.twitter.com/flrlWZitkO

— Houston Baseball ⚾️ (@UHCougarBB) May 21, 2018
The next year, Houston won the regular season but lost in the tournament championship to ECU, another great baseball school. They went on to host a regional however. 2016 was the lowest point for the Coogs as they finally didn't win a title by losing in the tournament championship game to UConn. They did have promise for the future in freshman Joe Davis however as he was the runner up in the college home run derby. In 2017, UH not only won the regular season championship but won the conference tournament as well. They were the first team in the conference to accomplish both in the same season and went on to host another regional.
The 2018 season has come to a close and Houston has claimed yet another regular season conference championship. That makes for 5 titles in 5 years of the conference's existence and they have played in every tournament championship game. Like the Patriots, the Cougars seem to be nearly sweeping their entire conference. I know they haven't made it to the College World Series yet, and maybe they never will. I'm not arguing they are a college baseball dynasty however, I'm arguing they are a conference dynasty and HC Todd Whitting is their Bill Belichick. The Houston Cougars seem to be dominating in every sport in the G5 but always have a hard time holding onto a coach. Let's hope baseball is different. We'll see what's in store for the Cougars in the future but I feel at this point, you have to admit that Houston has created a conference dynasty in baseball.
Facebook Comments